Asal Fallah Born in Tehran, Iran 1983, started painting at age 6 when her parents, both journalists, enrolled her in painting school in Tehran.
Asal Fallah started drawing black and white sketches in her diary to describe her moods and illustrate her travels. Encouraged by one of her professors, she transitioned to large scale drawings, and her "My World" collection was born.
All black and white drawings, the works in her "My World" collection alternate between a dark reality and a dream-like world viewed through the eyes of the central character, always a woman. They are characterized by a lack of boundaries; where past and present meet to depict the artist's vision of her world.
The works collected in this collection are more than 200 works that have been created in different dimensions on white cardboard and with the help of a simple black pen for a period of 10 years and have been presented in various countrywide collections, festivals, group and solo art exhibitions and have been appreciated and praised.
Today, she focuses on compositions that capture a feeling moment in time.
Academic and professional background:
2012 Graduate of the Faculty of Art and Architecture in painting, masters of art, Tehran
2005 Graduate of the Faculty of Art and Architecture in painting, BA degree, Tehran
2001 Graduate of art school for girls in the field of painting, Tehran
A member of Society of Iranian painters.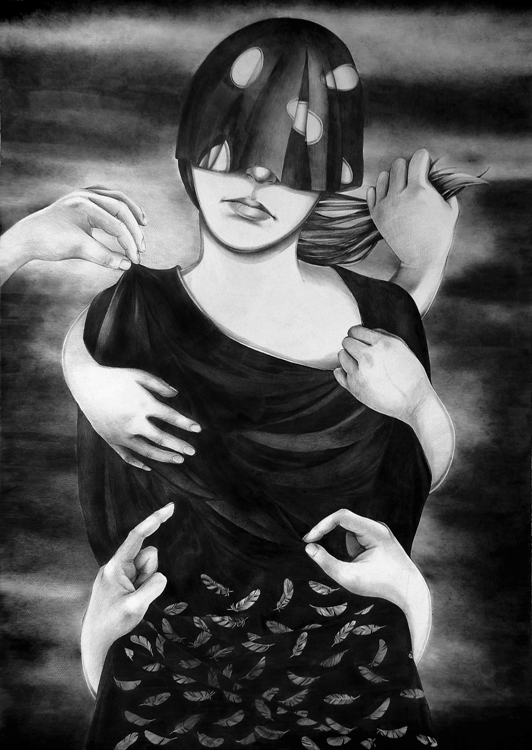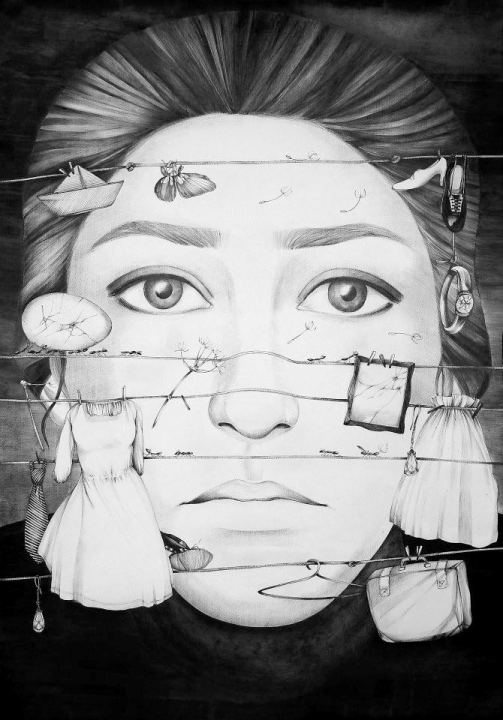 https://www.facebook.com/artpeople1/videos/4040633142891/
Via: http://www.asalfallah.8m.com/
https://www.facebook.com/asal.fallah.3