Bifurcating Boarded Tables Designed By Michael Beitz

Designing two more astounding wooden tables in the last year, Artist Michael Beitz has a list of revolutionary table designs.  Tree Picnic, located at the Michigan Riley Farm, NY is a fully functional 50-foot-long table in the shape of a tree. The second piece is of an anti-social design titled "Not Now" and was on view on his show "Maybe Laterat" at the Roswell Museum and Art Center.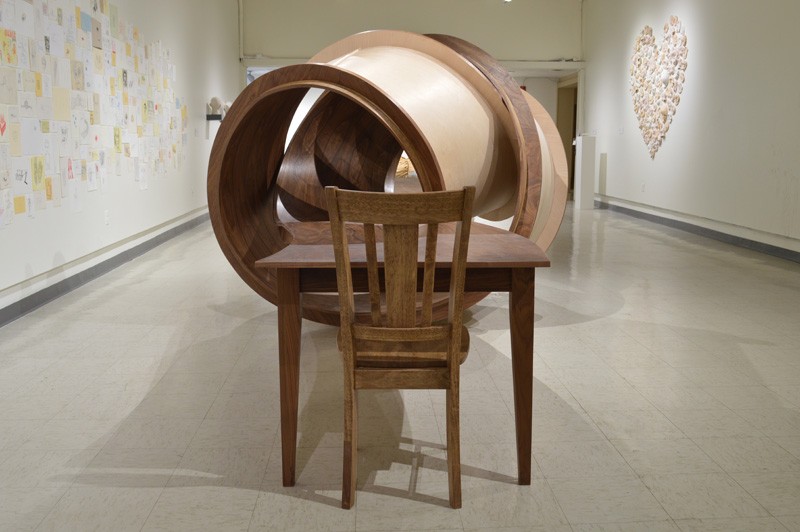 Via (Thisiscolossal.com)
You can see more of his version of furniture in his online gallery.