I created this painting by pouring black, blue, red and yellow acrylic on rice paper, I let the color merging, blending, and was satisfy with the appearance.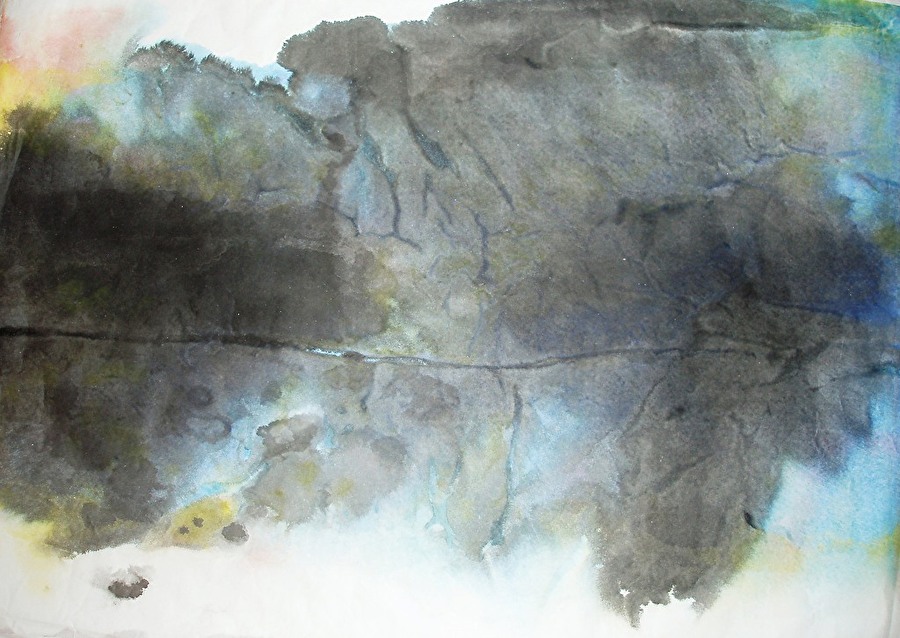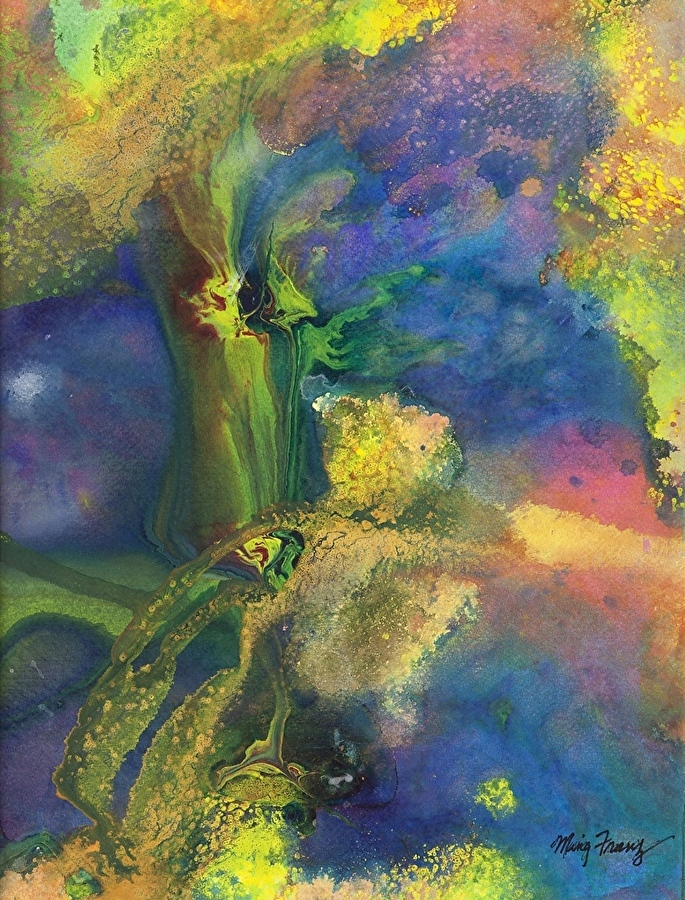 Ming Franz was born in the southern Taiwan, grew up in a sugar plantation where her father work as a steam engine engineer.  She started painting when she was eight with her neighbor, Mr. Tsai, an art teacher.  Mr. Tsai taught her crayon, pencil and charcoal drawing, watercolor  he also took her bicycle to other villages to paint, took her  hiking taught her how to observe nature, as a child she also had to hike many miles to school. She continued hiking and is still an avid hiker today. Ming has hiked many mountains around the world and thus developed an early passion for nature, especially waterfalls, streams, rivers, trees, birds. She becomes a landscape painter, because that is part of her life.
After two weeks travel through Zion canyon, Bryce canyon, North Grand canyon, Capital Reef, and Arches National parks that is the color image in my eye and at my mind. Every canyon has it's own beauty and style, it was most unforgettable trip, breath taking views.
The high light is saw a quarrel at Zion canyon that love posting for people,  people surrounded him with camera, he would change position every few minutes.