Dominik Schmitt  is a young artist from southwest of Germany.
Dominik Schmitt always inspiring his artwork to the "Next-thinking" animated /human story. No matter what he bring to the screen, has the impression and it's always amazing.
"For me, the main-concept of art in general is honesty. Artists should do what they feel. They should express what they are, not what the audience wants to see or what is sell able on the art market. In my opinion this is the most important thing in art – so it's the concept that lead me to my own way of art".
"I think art is very simple, when you understood what it's about. You feel something and you express it. I try to express themes that surround and touch me – but not from the media. This would only be an artwork of someone else "artwork". It's more about personal experiences, friends and my family within I try to discuss questions, relations and conflicts I am interested in. In the end many paintings develop into some kind of a certain readability because the viewer cannot understand my personal symbols and the setting. Maybe this is why many people like to watch my paintings". Statement was sent by Dominik Schmitt to artpeople gallery .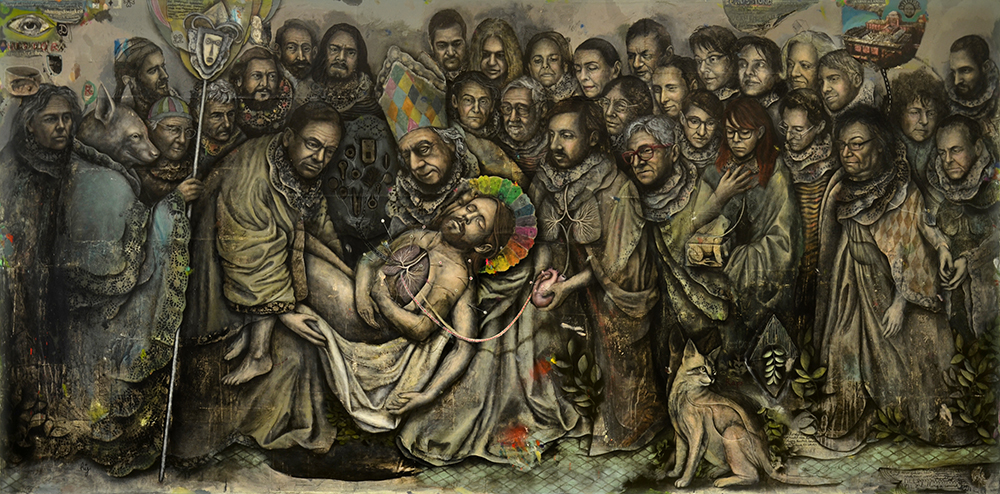 "ein begräbnis in landau", 2016,  "A funeral in landau", 2016, mixed media on canvas,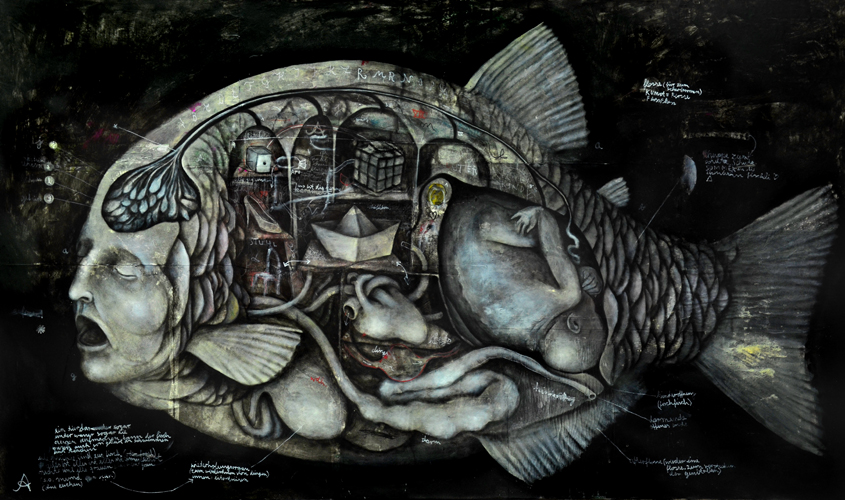 Homepage: www.dominik-schmitt.com
Facebook: www.facebook.com/dominikschmitt.kunst