Artist Debra Bernier creates fanciful sculptures from the nature that surrounds her in Victoria, Canada.
Working with driftwood, Bernier studies the shape and form of each piece, carefully carving out or adding to the natural material to form these delicate, feminine figures. "When I work with driftwood, I never start with a blank canvas. Each piece of driftwood is already a sculpture, created by the caresses of the waves and wind," Debra shares. "The wood tells a story and I try to think of its journey as I hold it in my hand. I extend or shorten the curves and contours that already exist into familiar shapes of animals or peoples' faces."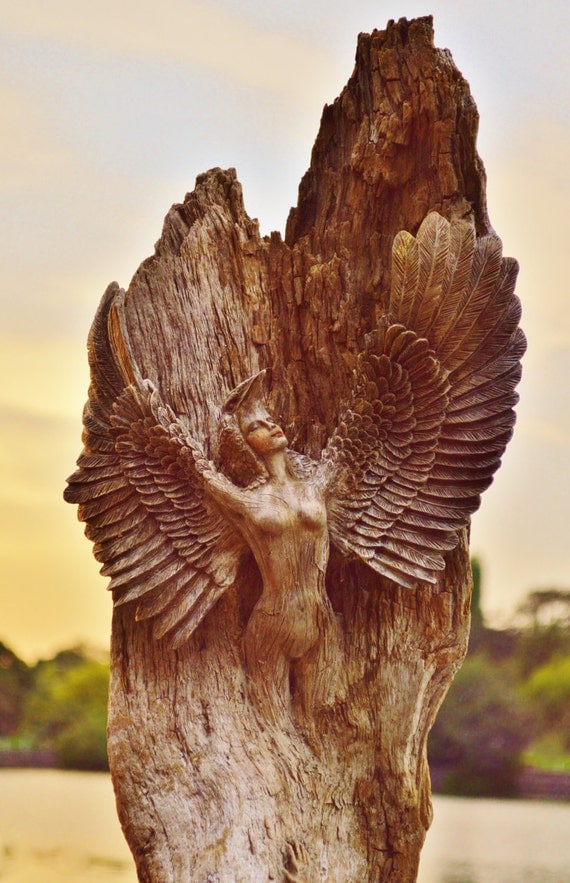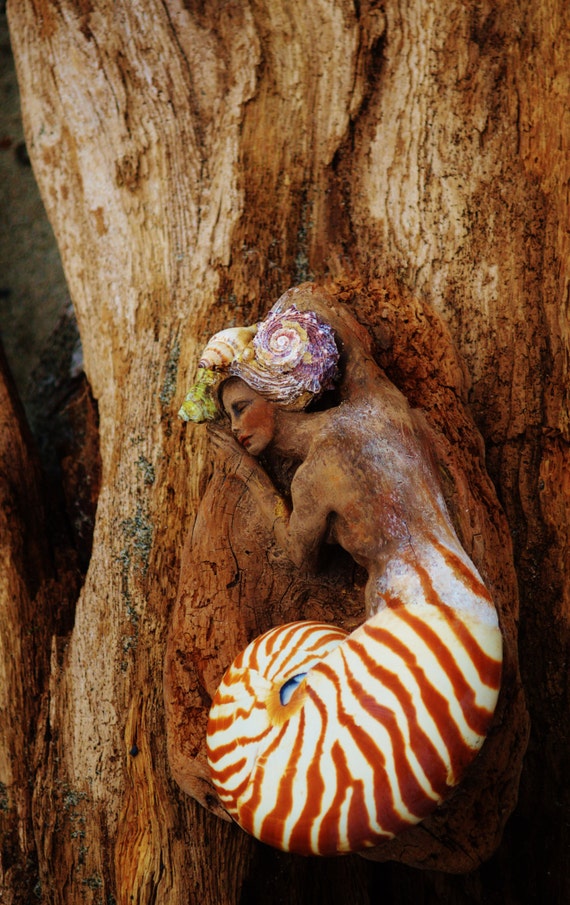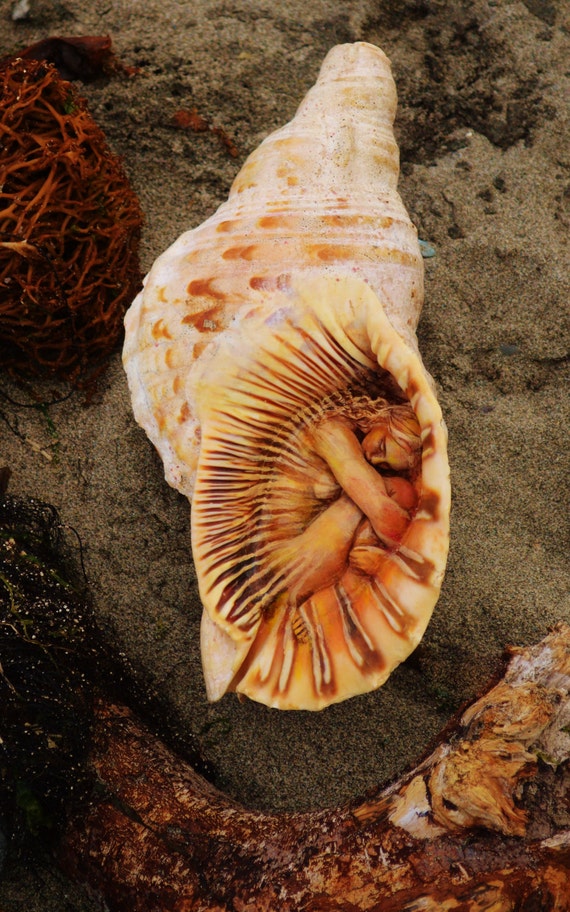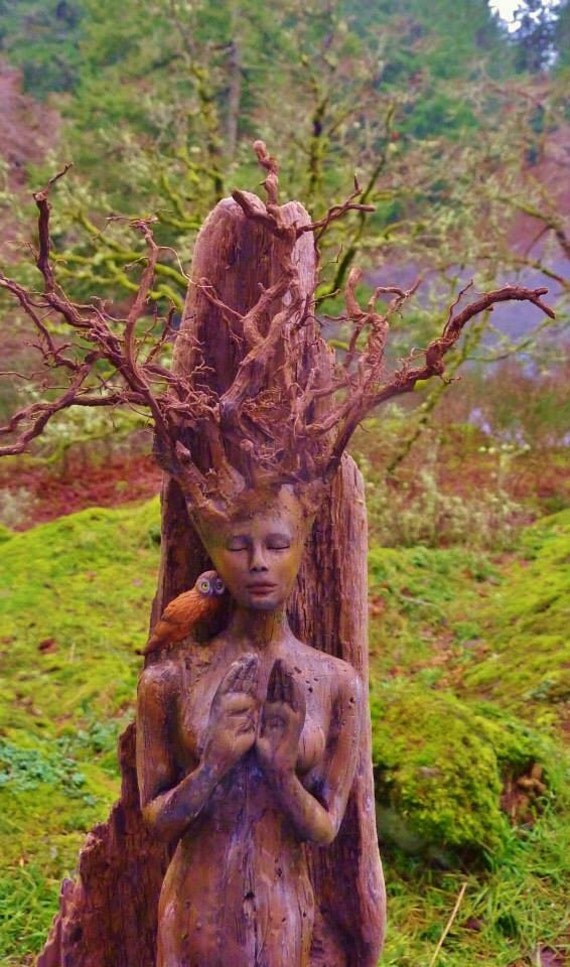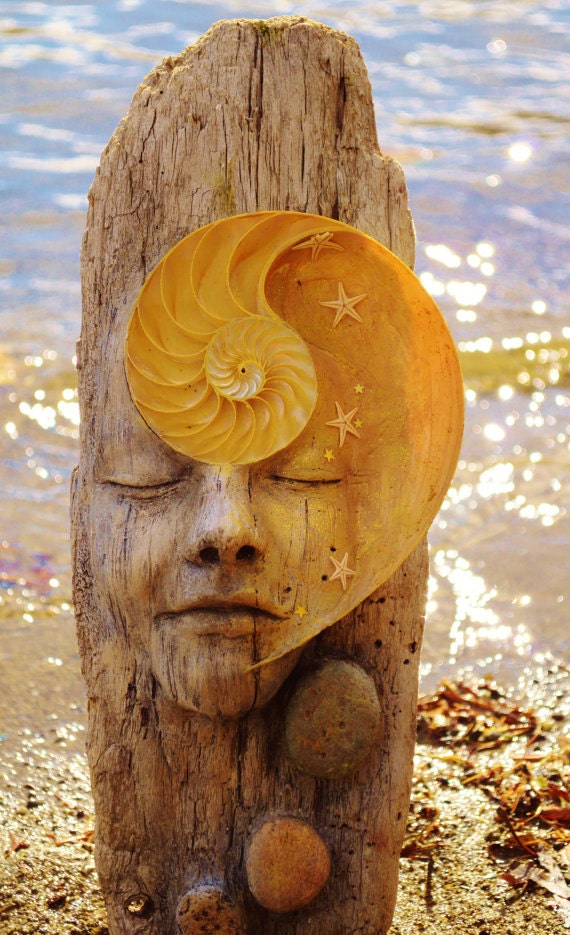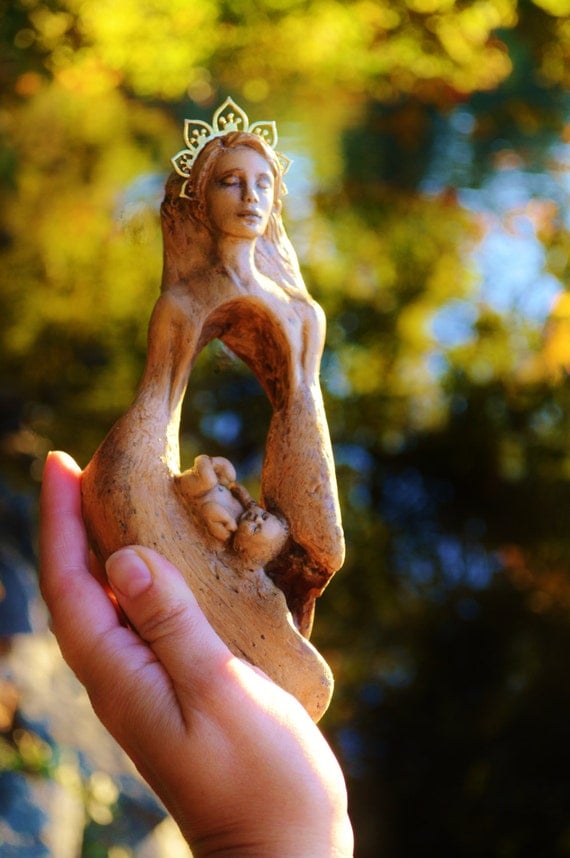 Debra's work is not limited to wood, as she often incorporates shells, clay, stones, and other found objects to compliment her figures. Like nymphs sprouting in the forest and along the seashore, the sculptures are a true fusion of humanity and nature, often evoking themes of fertility and motherhood.  "The finished pieces are a reflection of not only my life, my family, and children, but of an eternal, sacred connection we all share with nature," she says.
Both original artwork, as well as prints, are available via her Etsy shop.