ELLI VUORINEN born 1985 and graduated from Animation department in Turku Arts Academy in 2011.
ELLI VUORINEN first two school films Benigni (co-directed with Pinja Partanen and Jasmiini Ottelin in 2009) and The Tongueling have been widely noticed in the animation industry before she's even graduated.
Sore Eyes for Infinity (10 min) is a short animation directed by Finnish animation director Elli Vuorinen. The film tells a beautiful and heartfelt story about the feelings of anxiety and helplessness we all sometimes feel when trying to cope with the world around us – and about the equally familiar need to take a break from it all.
The story focuses on an optician whose workday is interrupted by a line of extraordinary customers. One by one, she has to witness them using her optical equipment in very unexpected ways. The film uses the colorful language of animation to raise important questions: Is it alright to just close your eyes if facing reality sometimes feels like too much? Or would it actually be better to try and change what you see instead?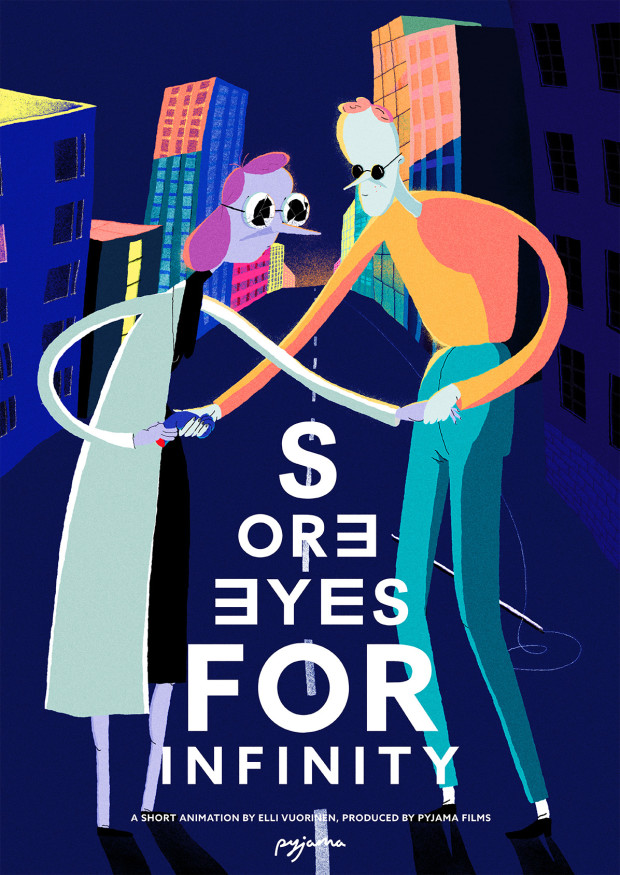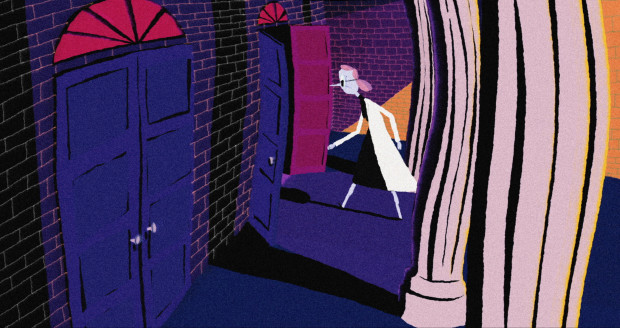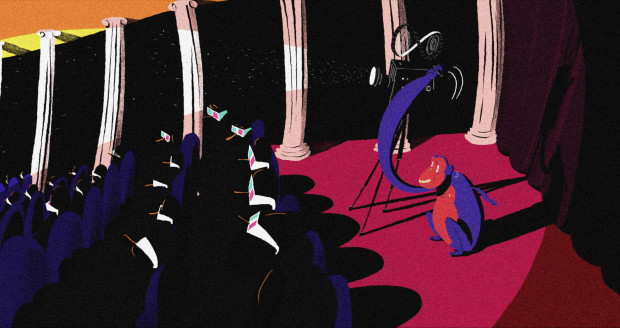 Via :  http://ellivuorinen.com/films/
https://www.facebook.com/pyjamafilms/photos