Hinke Schreuders born 1969, Amsterdam
Hinke Schreuders has been paintings and drawings on canvas with needle and thread . She applies a layer of hand-stitched embroidery, beading, lace, and flourishes of ink to entirely new images that can be both unsettling and exuberant.
The pieces seen here are part of an ongoing series called Works on Paper. With her work Schreuders says she seeks to "subtly confuse notions of feminine vulnerability and reinforce the position of embroidery as an artistic medium,".
education
AKI Academy of Fine Arts, sheath> 1990 – 1995
academy for industrial design, Eindhoven> 1988 – 1989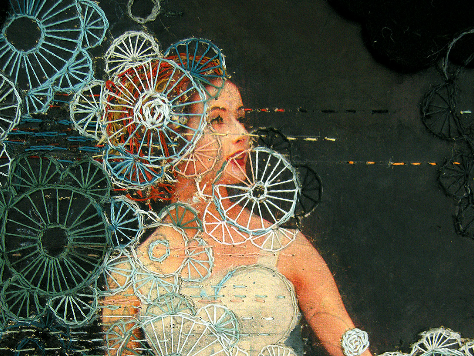 Via : http://www.sudsandsoda.com
http://www.thisiscolossal.com/2014/08/embroidered-images-hinke-schreuders/