Joe Simpson is a figurative painter currently living and working in London.
His paintings have been shown both nationally and internationally, including prestigious venues such as The National Portrait Gallery, Manchester City Art Gallery, Corner-house and The House of Commons. Joe works primarily in oil paint to create realistic images that utilize the conventions of cinematography to present 'staged', fictitious scenes where time has been stopped and extended. These frozen moments are deliberately ambiguous, inviting the viewer to inject their own emotions, motivations and narrative context into the scene, thereby avoiding limiting interpretation.
Joe has completed several large scale commissions for prestigious clients, including a series of paintings for P&O, Standard Chartered and the Professional Football Association. His largest exhibition 'Almost There' received funding from the Arts Council England and corporate sponsorship from Audio Technica.
Joe Simpson also records a weekly podcast where he interviews a different guest about their current project and invites them to bring a song from an emerging band or artist that they would like to share and champion. http://soundcloud.com/the-listening-sessions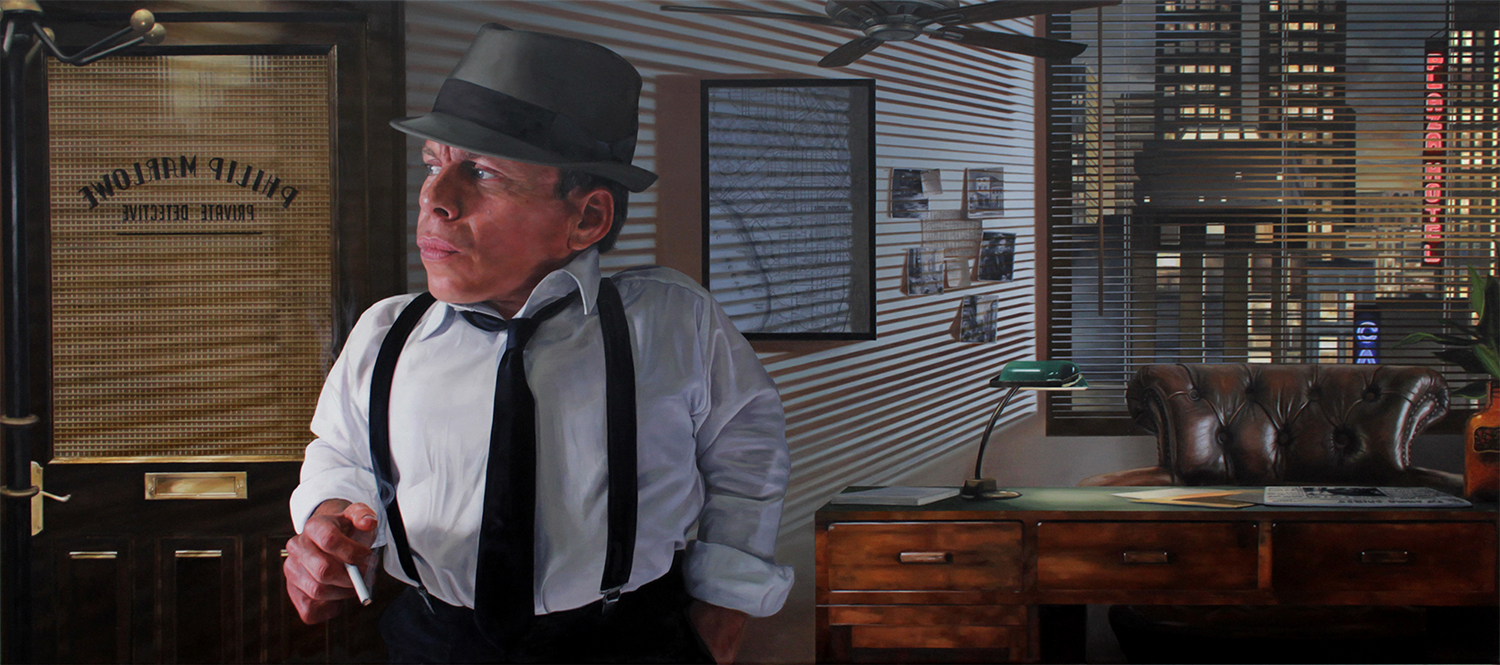 'Warwick Davis as Raymond Chandler's Philip Marlowe' Oil on Canvas, 135 x 60cm.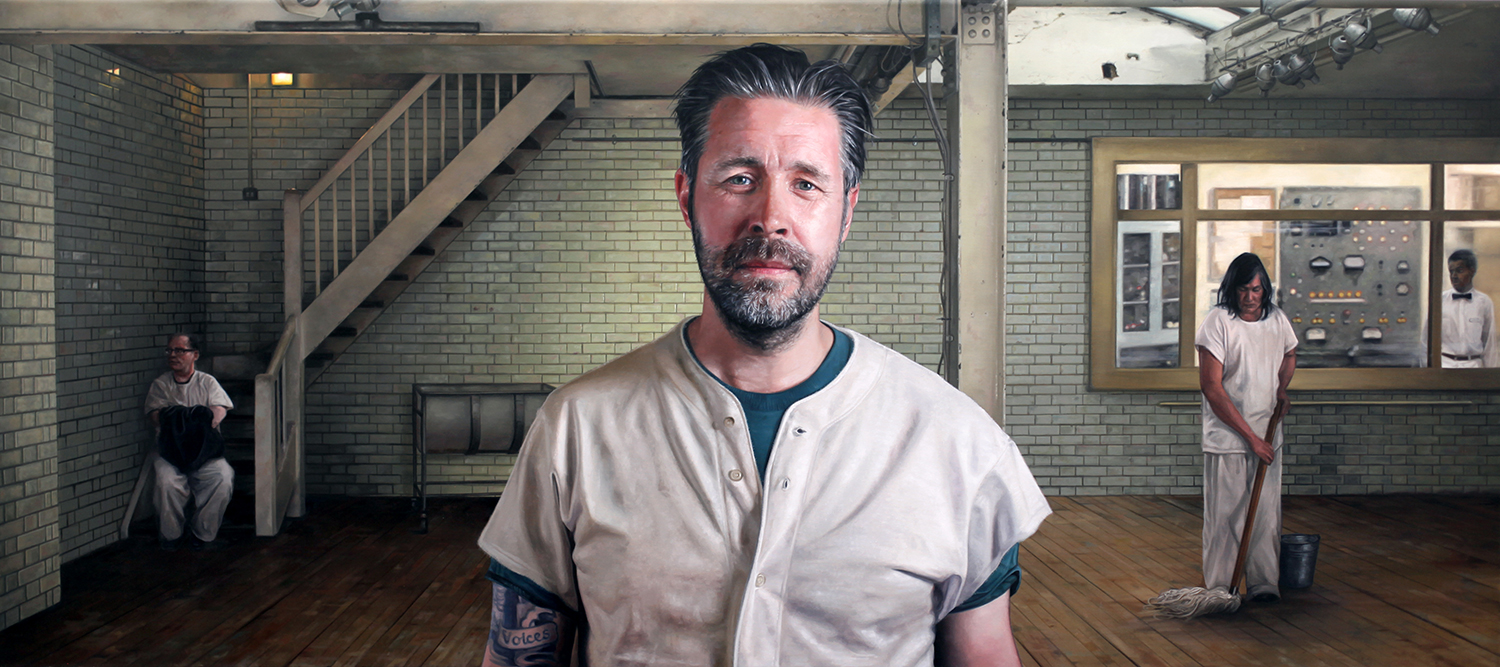 'Paddy Considine as Randle McMurphy from One Flew Over the Cuckoo's Nest' Oil on Canvas, 135 x 60cm.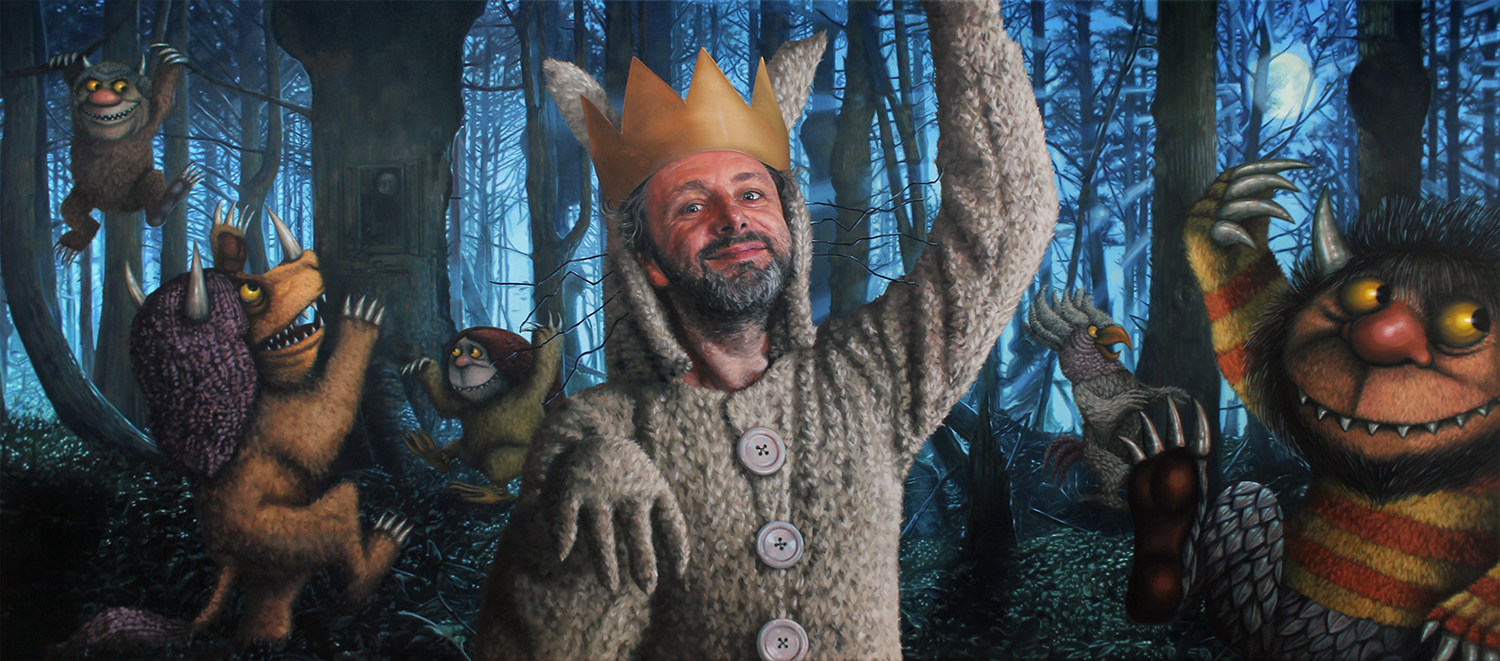 'Michael Sheen as Max from Where The Wild Things Are' Oil on Canvas, 135 x 60cm.