Michael and Inessa Garmash have created beautiful paintings, stained-glass windows, mosaics and drawings exhibited all over Europe.
Michael Garmash was born in 1969 in Lugansk ,Ukraine and began in the art of painting at the age of three years and six begins his formal education at the Lugansk Youth Creative Center. For the year 1987, he graduated valedictorian from the Lugansk State University of Fine Arts and which continue in the role of art teacher.
Inessa Garmash, born Inessa Kitaichik in 1972 Lipetsk, Russia, has excelled in the arts since early childhood.  Proving herself in ballet, gymnastics and music, Ms. Garmash attended classes in all three disciplines and, after graduating from music and ballet school, entered the Lugansk Fine Art School at age fifteen.  At seventeen she was accepted as that year's best undergraduate to the Lugansk State Fine Art School.
Today, Mr. and Mrs. Garmash are considered two of the finest Romantic Impressionists of our day.  Their incredible talent is only matched by their love and career stories.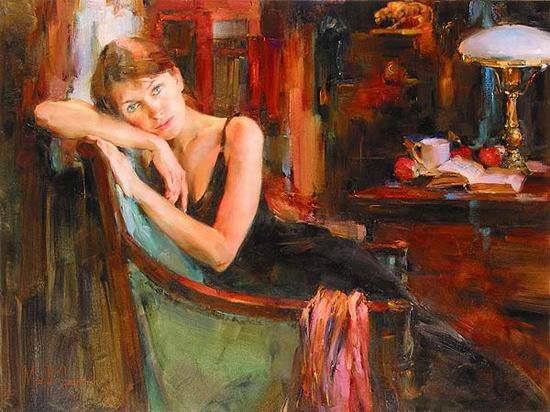 Via: http://www.garmash-artist.com/