Mihai Criste is a creative Romanian artist born the eighth of October '75.
Mihai Criste is fascinated by abstraction, mystery and surrealism. inspired by famous surrealists like dalì and above all magritte, criste soon found that he would need to move beyond their influences in order to truly find his own unique style of painting.
some of Mihai Criste 's surrealist paintings have religious influences through the use of symbols such as apple, tree, snake, blood, candle, bones… when dealing with his favorite subjects (nature, time, existence, art), the artist will usually juxtaposes the metaphysical and the transcendental as a contact point to convey what he see's as the sacred and the profane.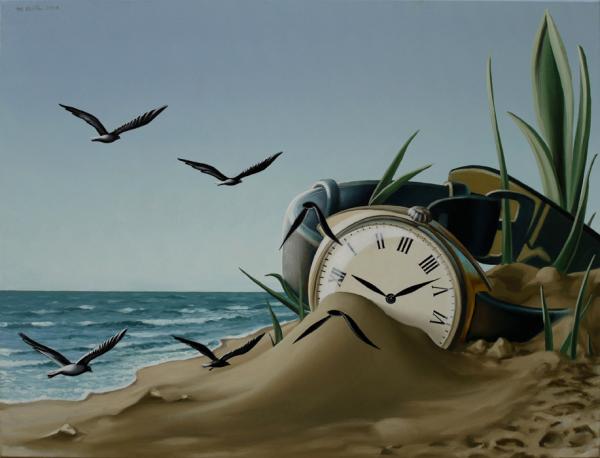 Via : https://www.facebook.com/mihaicriste.surrealism/
http://mihaicriste.blogspot.in/