As computer sciences open up new ways of expression, Petros Vrellis tries to combine
his technological background with arts by exploring the potential of new media through digital art and interactive installations. He considers himself more of a "toy-inventor" than an artist; he believes that the most important thing is to find new ways to "play" by experimenting and even by breaking the rules.The main tools for his work are computers, programming languages (c++ and especially the "openframeworks" open source toolkit) and electronics (cameras, microcontrollers, e.t.c. Petros Vrellis was born in Greece in 1974.
Circular loom
The loom is an 28'' aluminum rim, with 200 anchor pegs on its circumference.
Knitting pattern
In contrast to conventional knitting, absolutely no knitting is done inside the area of the loom. Instead, the thread is knitted as straight lines across the anchor pegs on the circumference, only. In geometric terms, the thread follows a path of consecutive circle's chords. Thus, one single thread runs from one anchor peg to another, continuously, for 3.000 – 4.000 times, reaching a total length of 1 – 2 kilometers. Knitting is done by hand, with step-by-step instructions dictated by a computer. The absence of black thread gives a completely white color tone. The tone darkens as the density and the intersections of the black thread increase. Thus, a full grayscale palette (from black to white) is possible. The knit is transparent and can be viewed from both sides.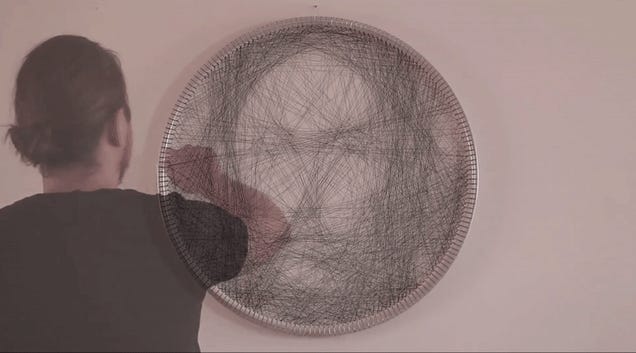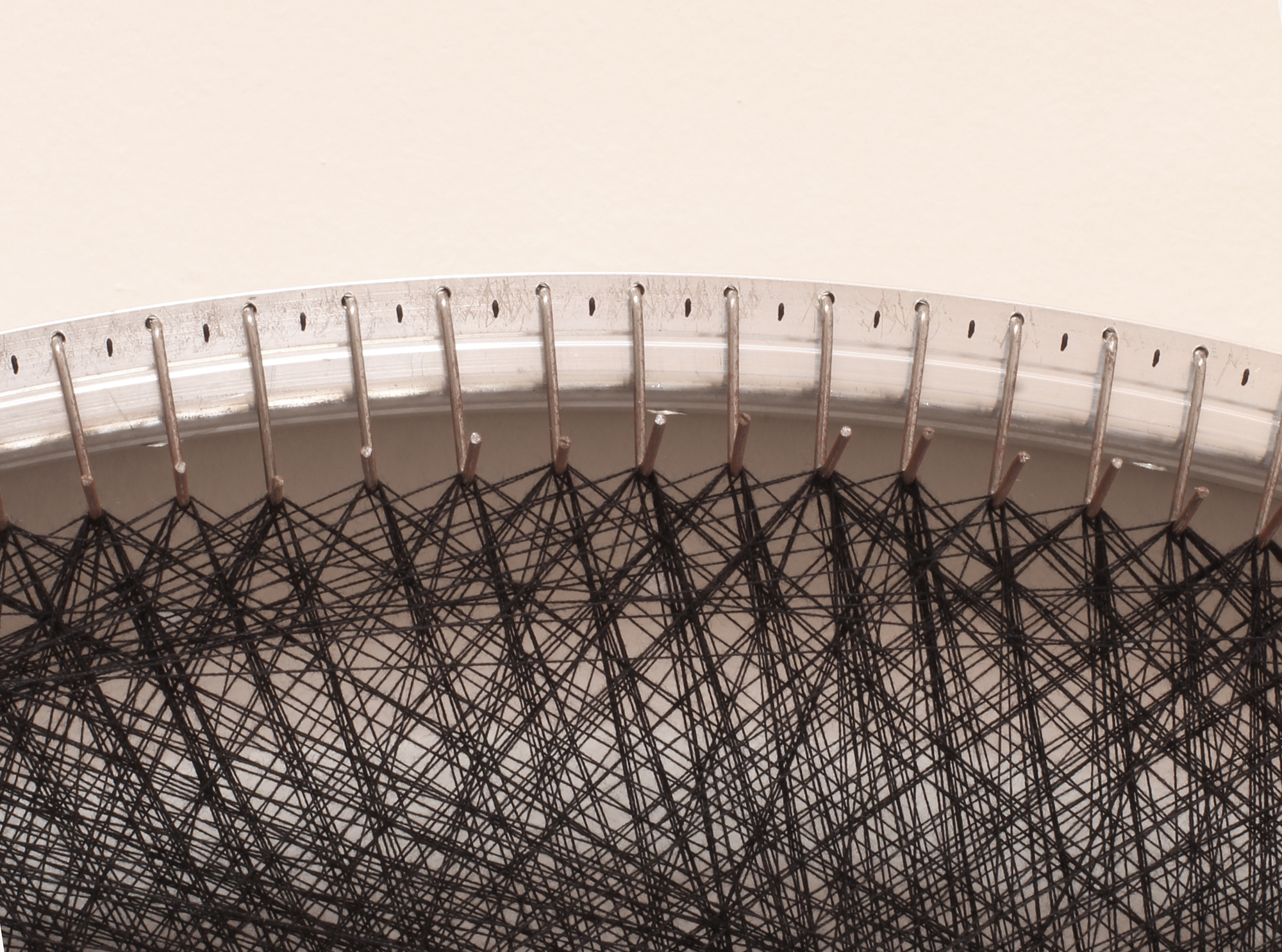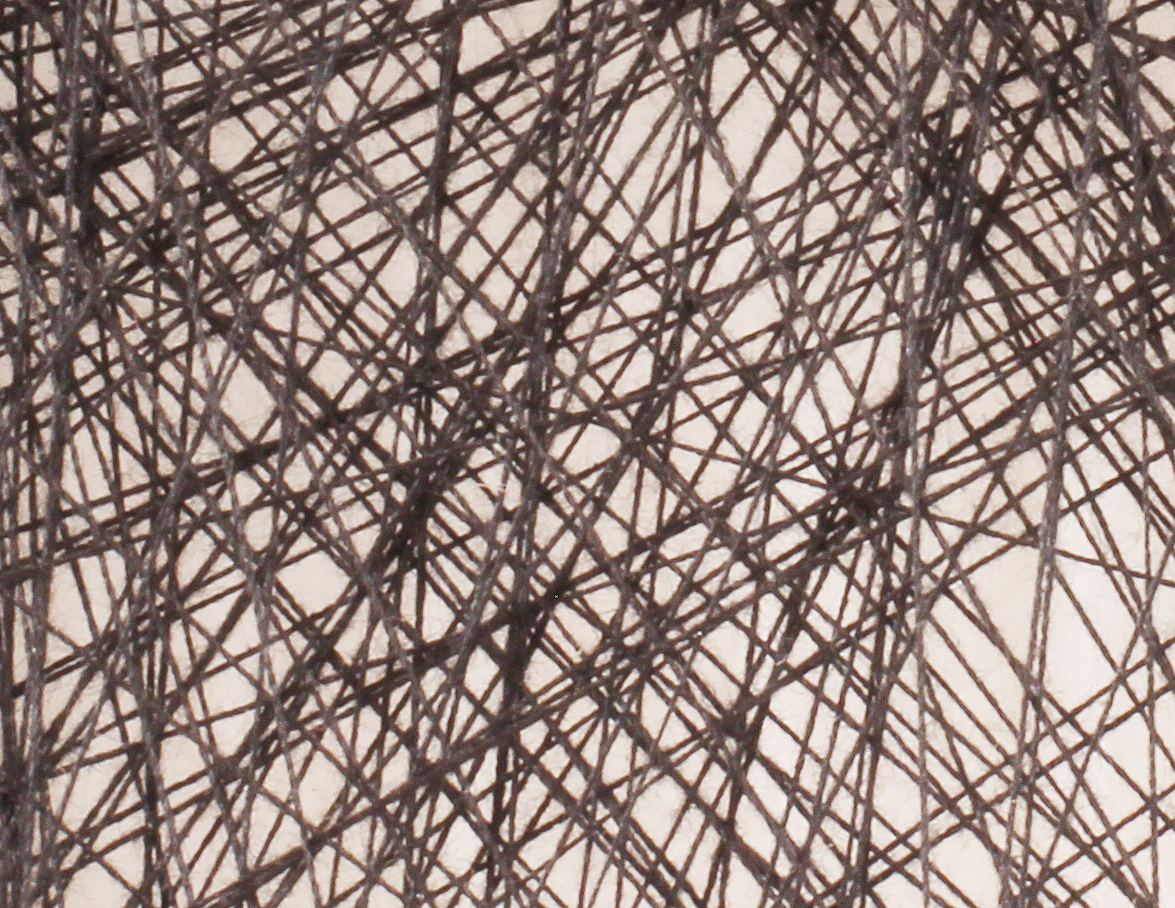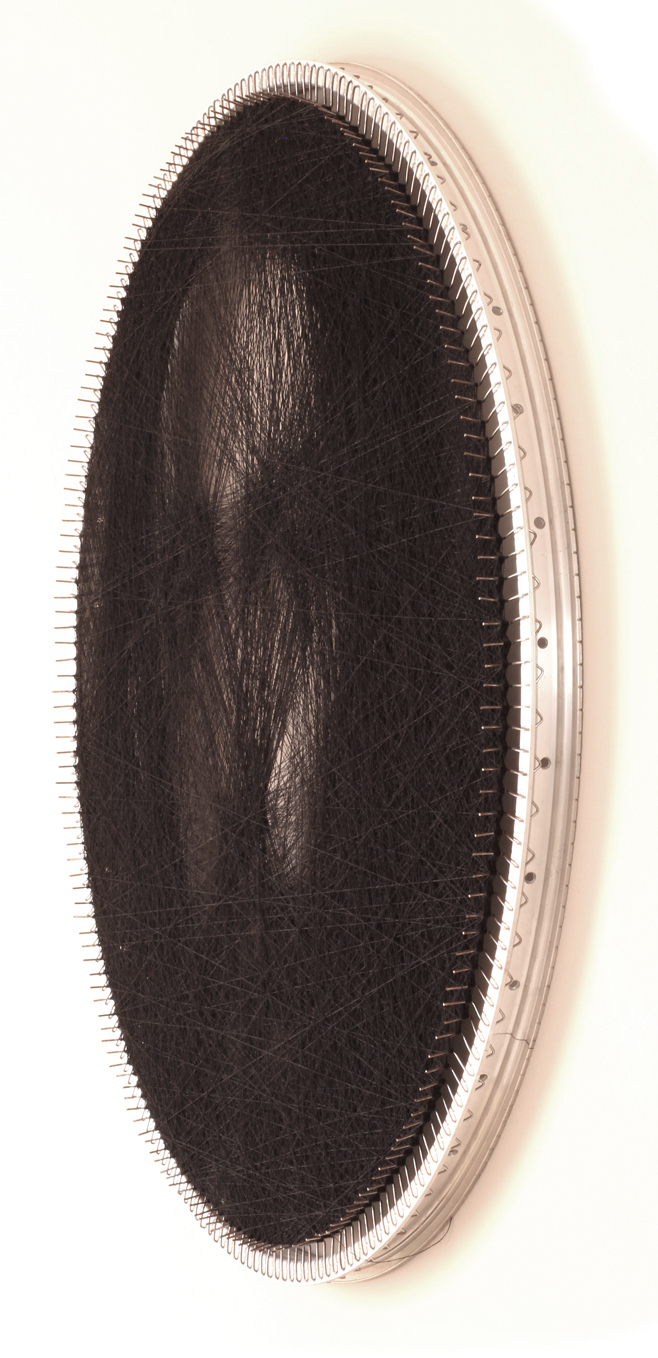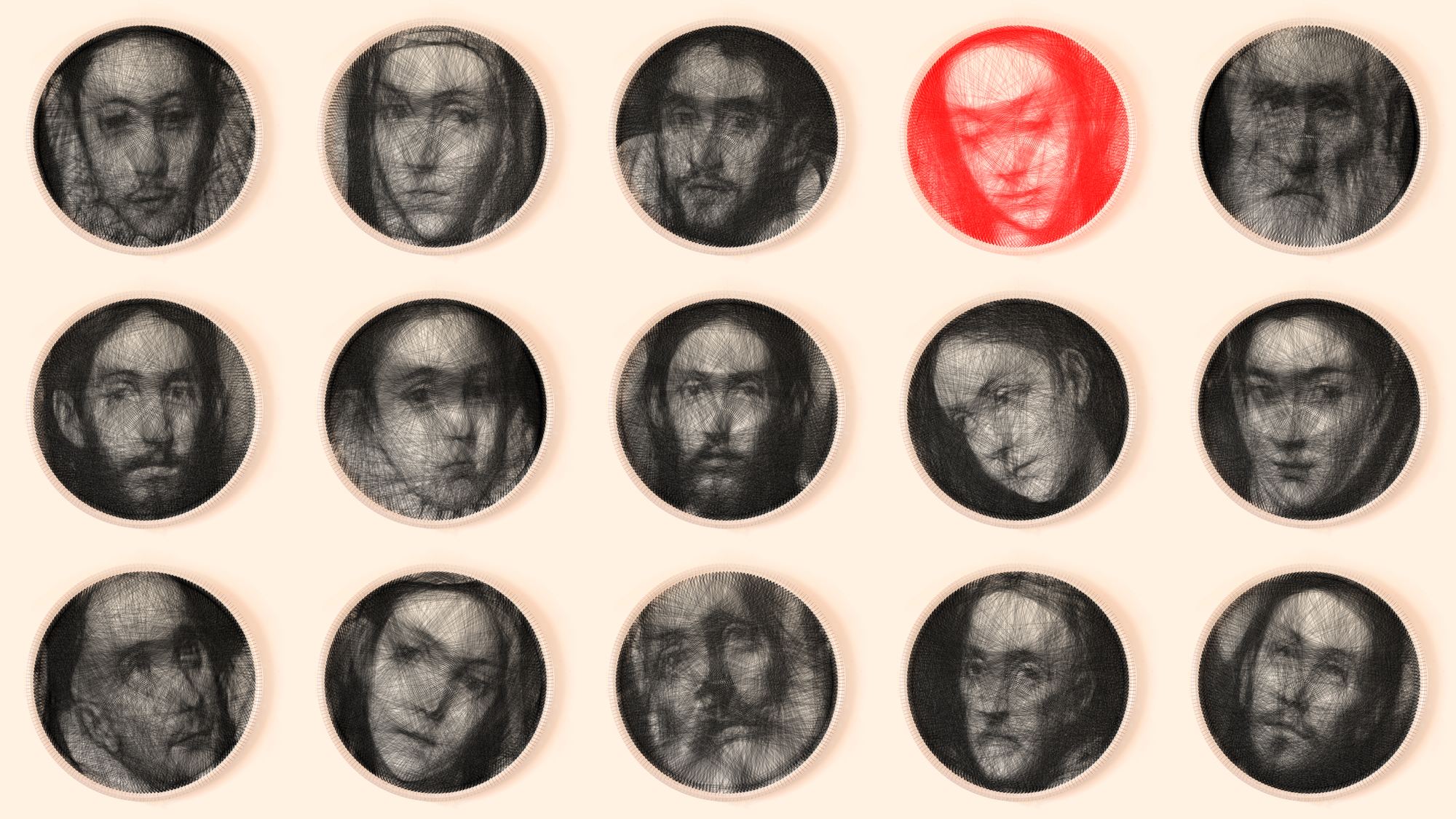 Check out more work by Petros Vrellis on his website.