Rafal Olbinski describes his approach to painting and illustrating as "poetic surrealism".
Rafal Olbinski was born in Poland, later he immigrated to the United States in 1981, where he soon established himself as a prominent painter, illustrator and designer.
He has completed many large murals for installations in public space in Europe. He has produced more than 100 opera illustrations for album covers for Allegro-Music's Opera D'Oro Series.
Olbinski is on the faculty of the School of Visual Arts in New York City. Rafal Olbinski's works are included in the collections of the Museum of Modern Art (Poster Collection), the Carnegie Foundation in New York, National Arts Club in New York, the Smithsonian Institution and the Library of Congress in Washington, Suntory Museum in Osaka, Japan, the Poster Museum in Warsaw, Poland, and others throughout Europe and the United States.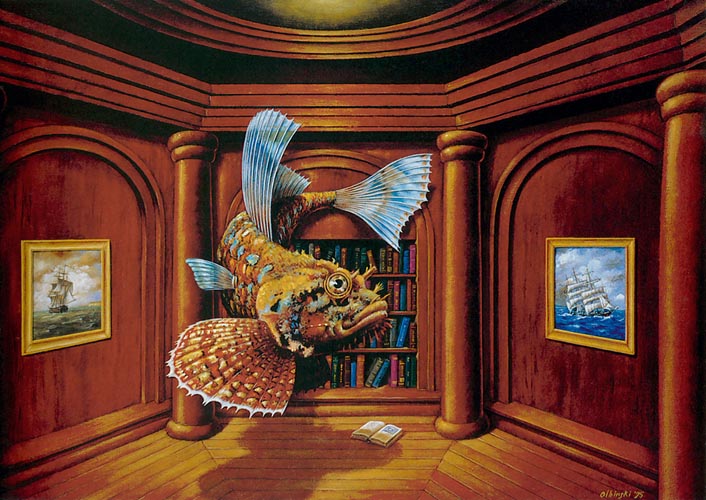 More: http://relaxic.net/rafal-olbinski-surreal-art/