ROA is a street artist from Gent, Belgium
renowned for his giant paintings of black and white animals. In 2010 came to particular notice in the UK when Hackney council threatened to paint over one of his paintings, a 3.5m high rabbit. The rabbit had been legally painted on the wall of The Premises Studios in Hackney Road, London.A campaign was launched to keep the mural, by the building's owners and local residents, forcing the council to change its mind.
In 2011, He participated in the Cologne CityLeaks Festival and painted a mural in Ehrenfeld at Senefelderstrasse
In August 2012 He took part in the See No Evil street art festival in Bristol, England, creating a two-storey high fox on the side of a building.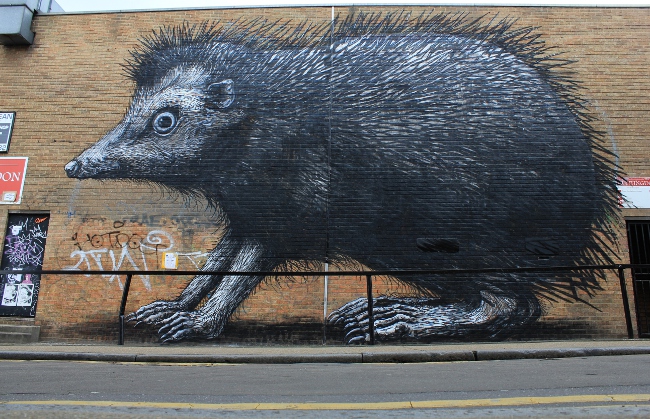 https://www.facebook.com/ROAStreetArt/timeline