Spiritual ART by Anastasia Frank.
Painter/artist, autodidact, theosophist.
In 2011 started to paint after experiencing severe stress and loss, saw a light tunnel that changed the perception of the world completely. She has never studied Art and has never visited any painting courses. The techniques and themes come in dreams, works in the style of "Spiritual Art / Sacred Art / Visionary Art", is since 11/2014 freelance painter.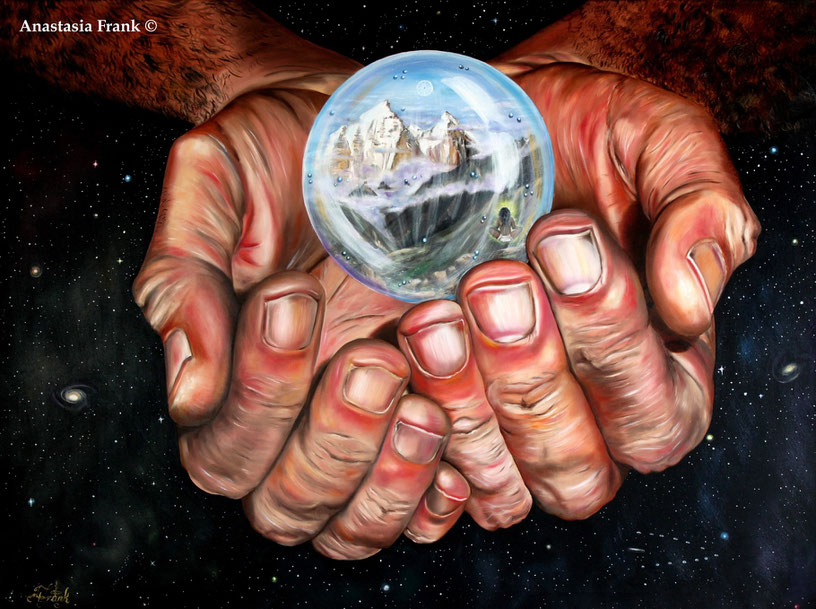 "The cradle of Mankind",90×120 cm, oil on canvas (2012)
"The waiting souls", 70×100, oil on canvas (2011)
https://www.facebook.com/SpiritualArtByAnastasiaFrank/
Please follow and like us: