Talking Walls | Karolien Soete.
Talking Walls is an artistic project that encourages people in cities and companies to interact with art and with each other. Talking Walls offers organizations an unique opportunity to interact in an authentic way with their employees and customers.
A life-size animation is painted directly on a wall of the company or the location in a city during 2 to 4 weeks.
The verbal contribution of the employees or citizens is essential to its creation.
The result of this exchange is a full in situ mural, where the theme is unique to the area and an animated film that tells the story of the business or the place in the city
Talking Walls is my ongoing development and production of a unique, multi-faceted, art form that integrates digital photography, stop motion animation, and my life long study of classical painting modes to create thought provoking short films…that tells a collaborative story IN YOUR SPACE! It has been described as "Cave Painting for the New Millennium."
Using monochromatic inks and acrylics, carefully crafted stop motion animation techniques, and luscious soundtracks, and written/spoken words when needed, I am able to awaken in cinematic form, larger than life-sized murals, that narrate/promote the history and significance of the products, spaces, elements you provide.
Upon completion, the patron receives a broadcast-ready, short film with an original soundtrack, and usually chooses to leave one of my painted mural-images in place (if restrictions apply the space can always be easily returned to its original look).
"There is a real opportunity for organizations and businesses to jump in to this collaborative art form," says Miss Soete. "Talking Walls is designed to promote team building and the specific goals, products, services of the participants. We encourage on site creativity, openness, and input from employees and the films themselves go out into the community as an effective and lasting promotional resource.".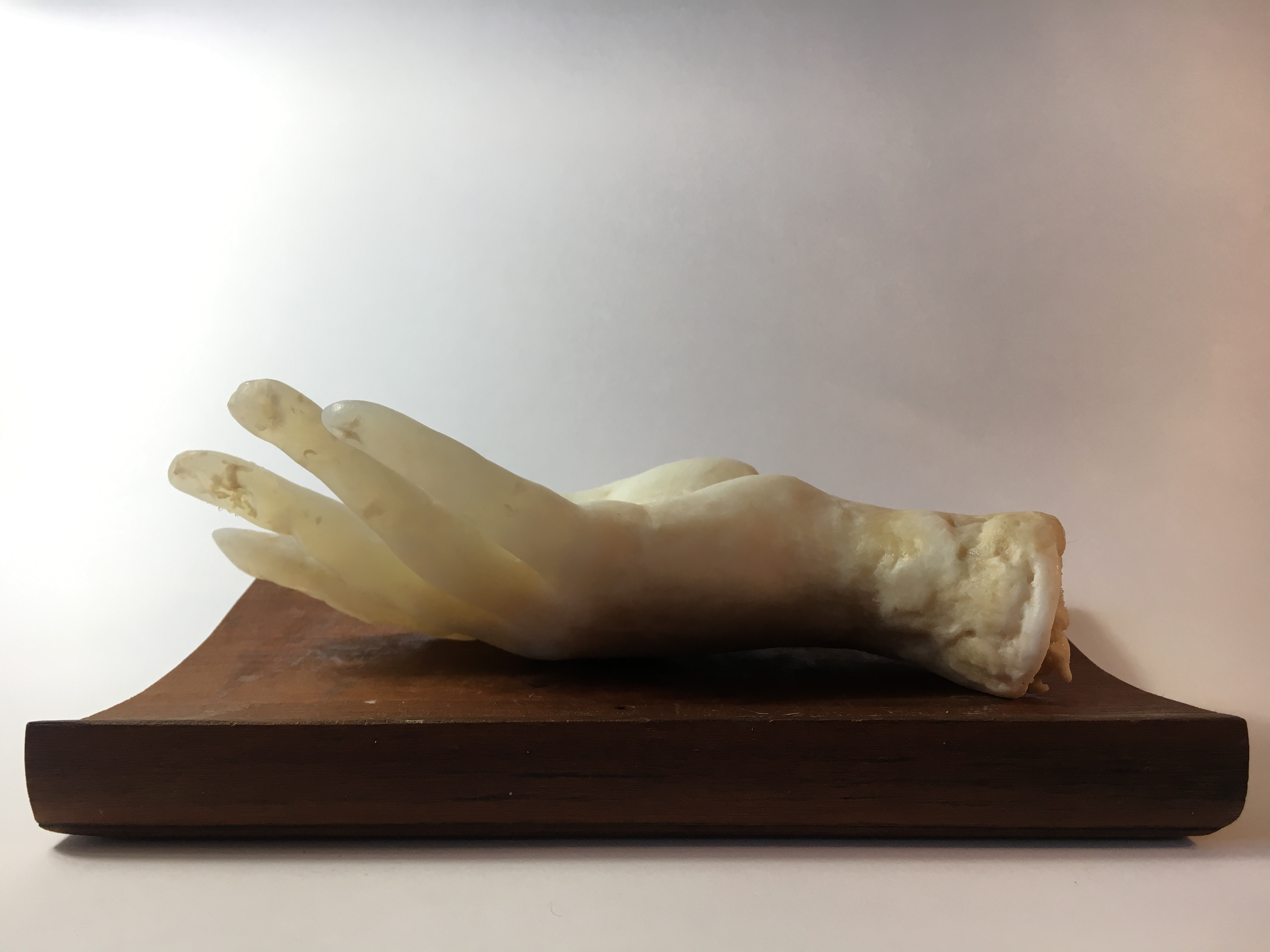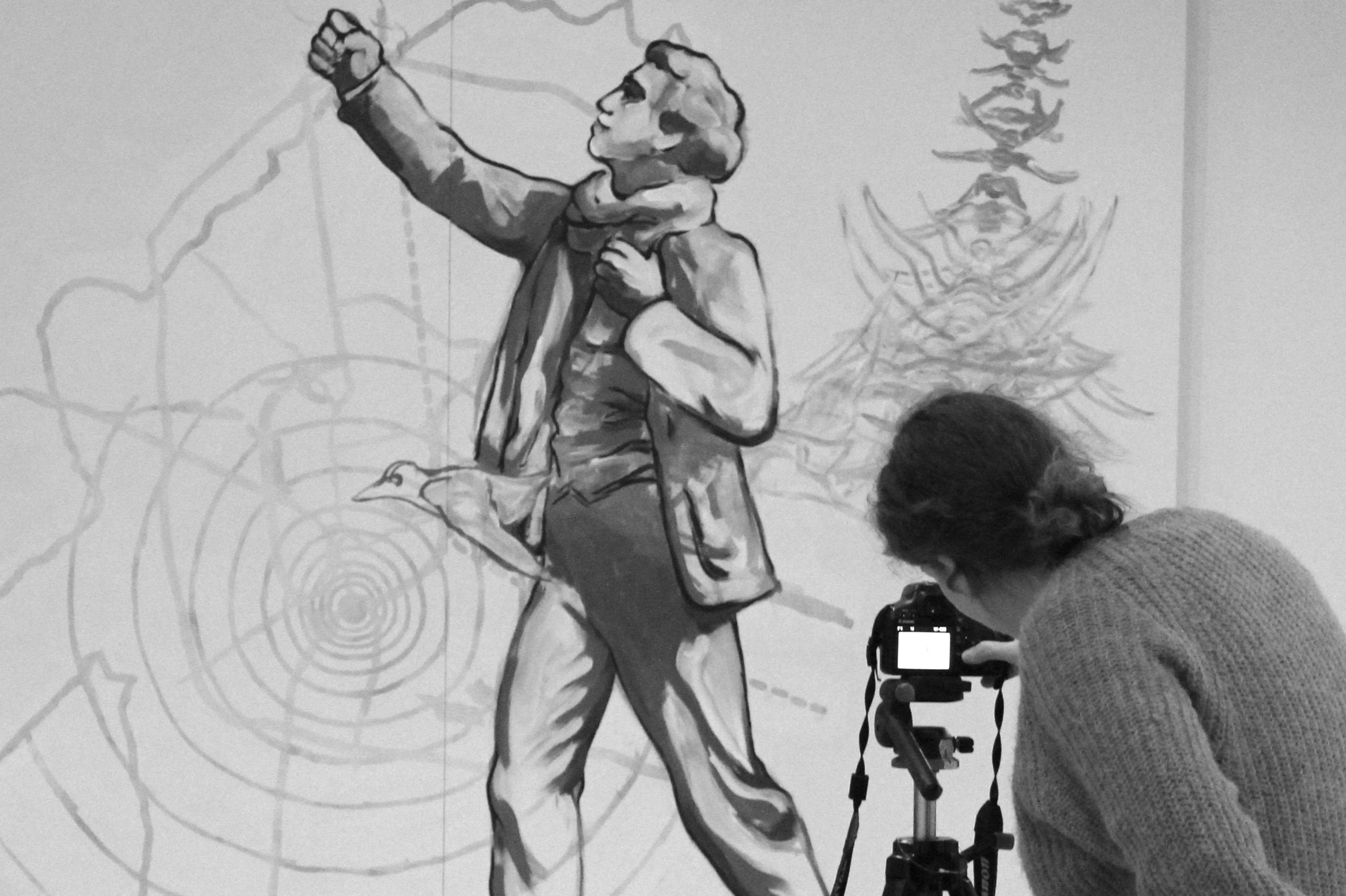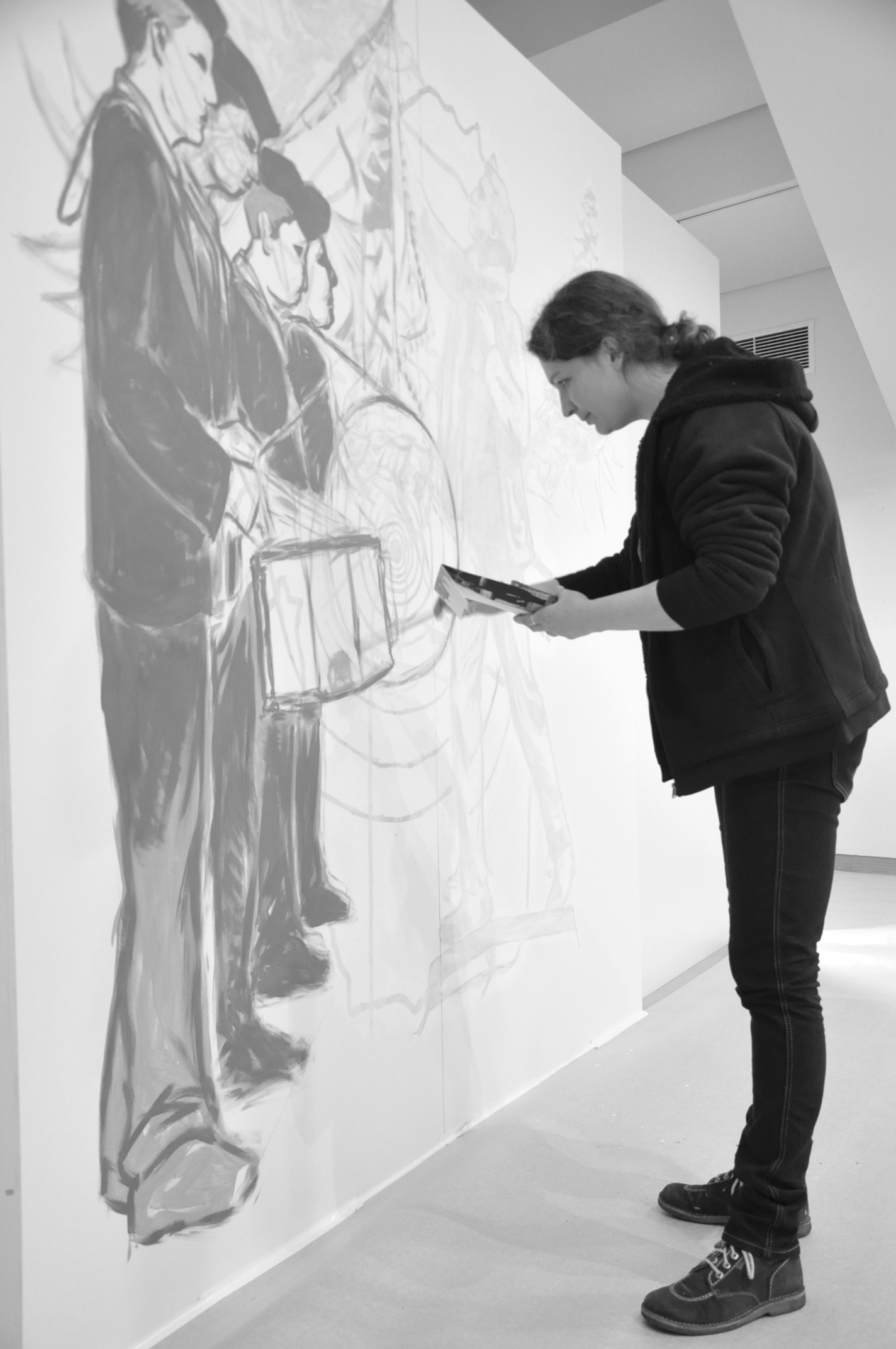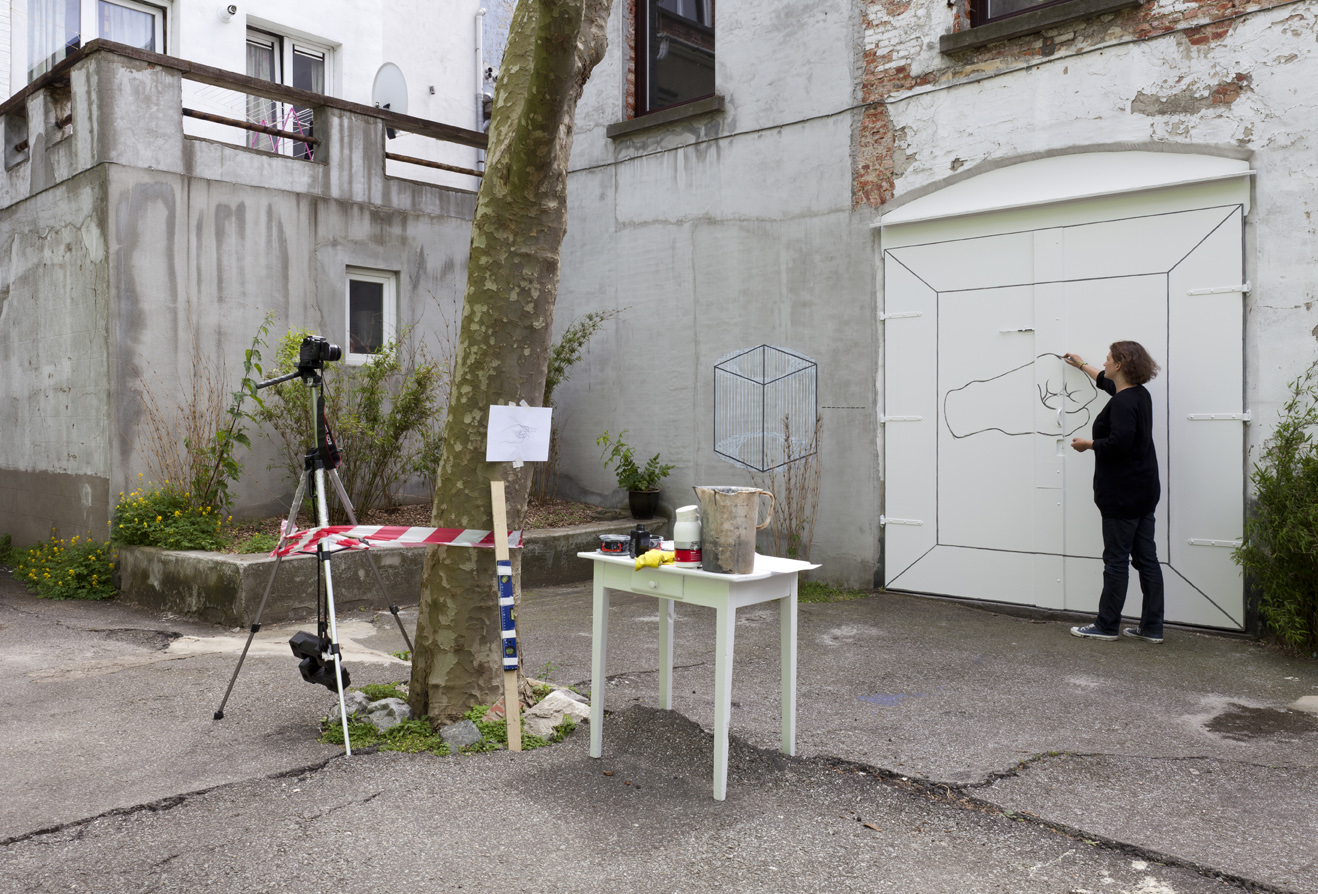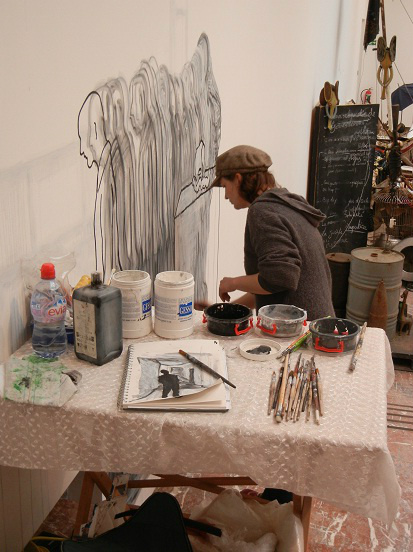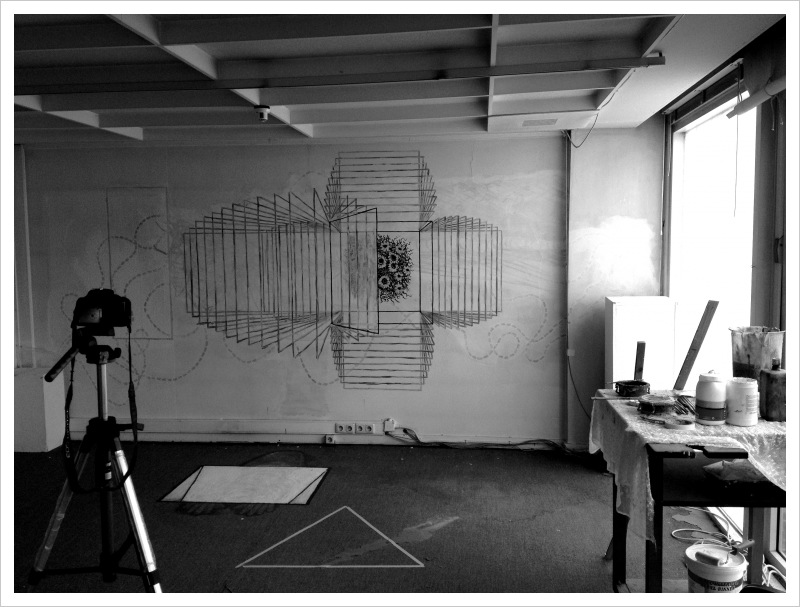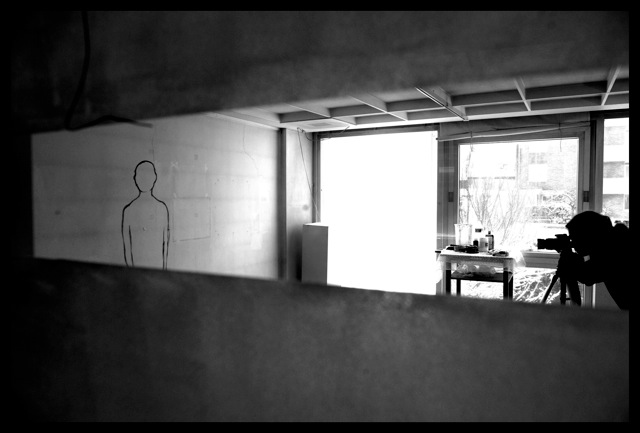 I started a new series of paintings where the objects I saved from my childhood home would be the hero. These things meant a lot to me growing up, and they all have a story to tell. By painting them, I tried to give them a second life.
More info: ksoete.com