UP BALLOON COFFEE TABLE ROUND EDITION 2015
"GROWING OLD IS COMPULSORY, GROWING UP IS OPTIONAL." – BOB MONKHOUSE
This uplifting design was conjured up by master illusionist Christopher Duffy, working with the concept of levitation and buoyancy.
The UP Balloon Table is a playful trompe l'oeil, giving the impression of a glass table top being suspended by red, gold and silver balloons.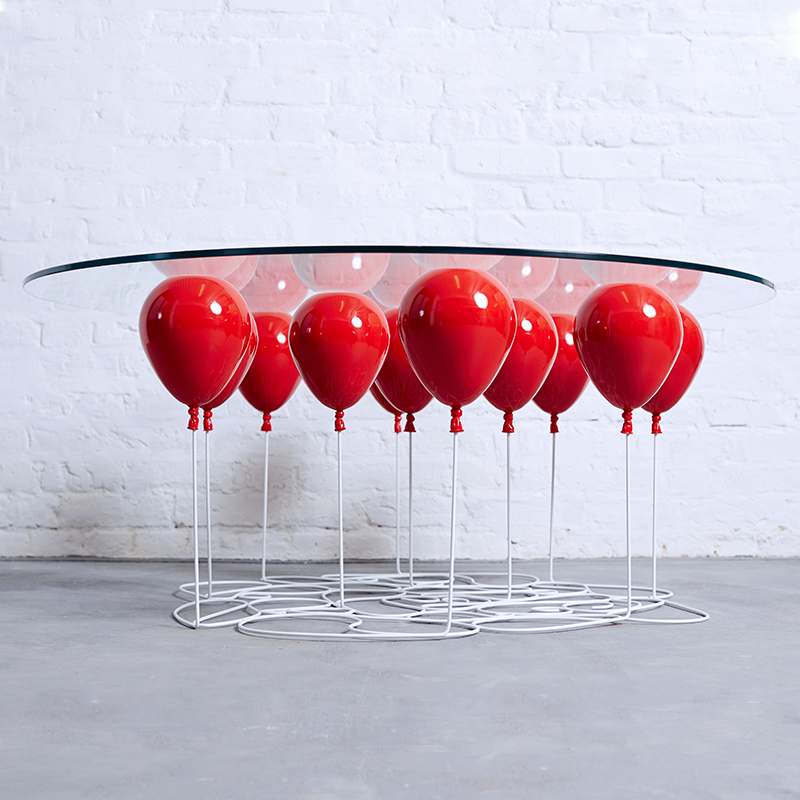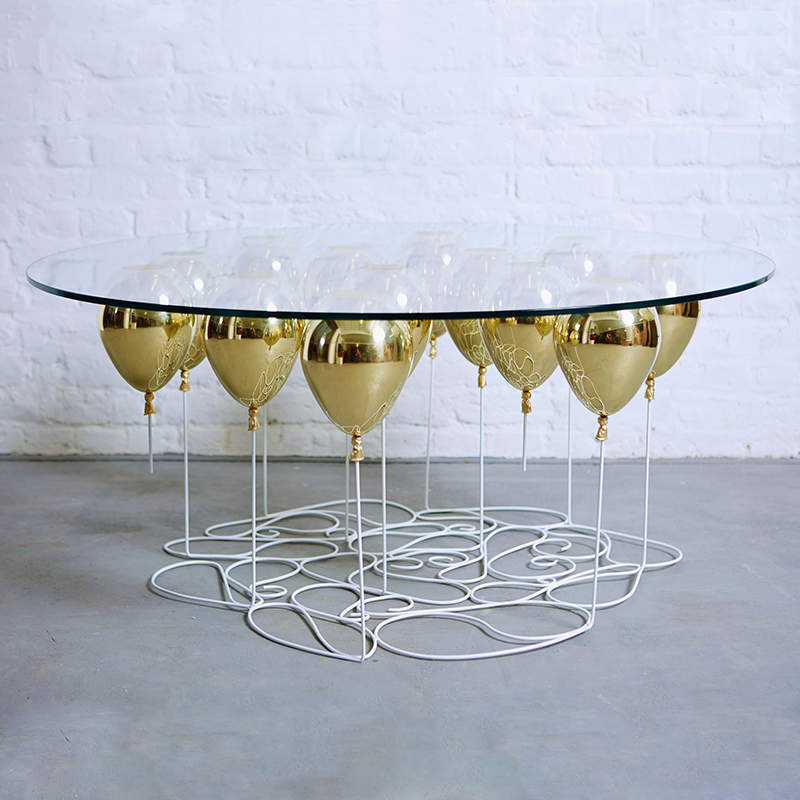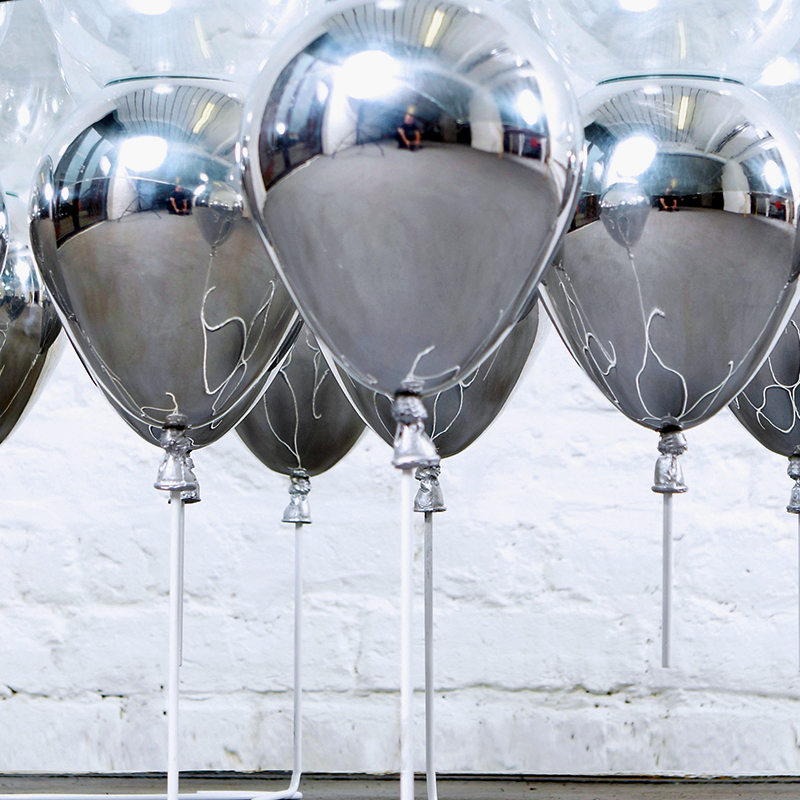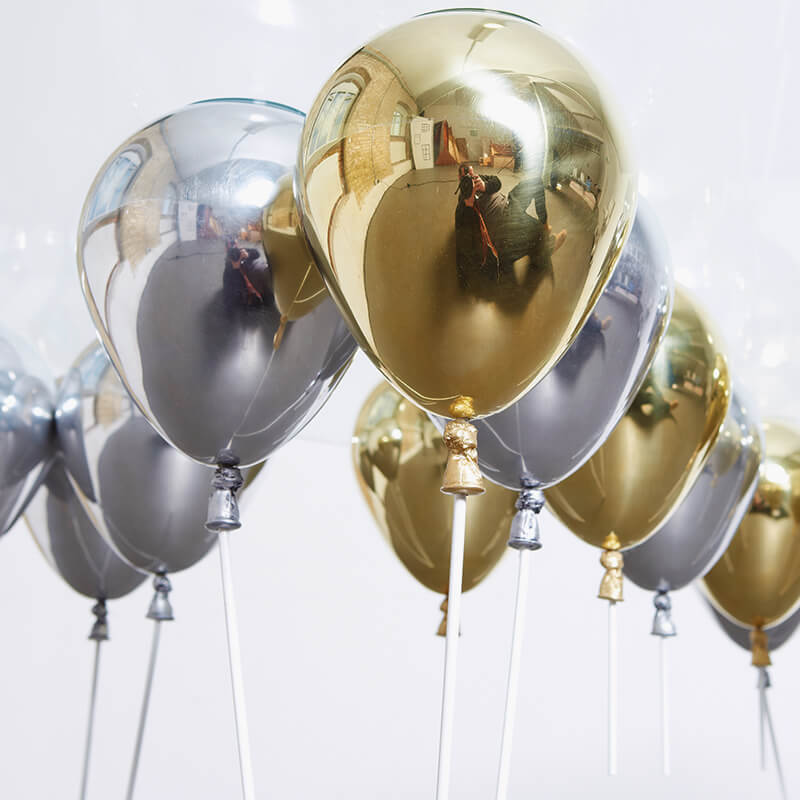 Materials
Toughened glass, metal resin composite, toughened steel rods.
Dimensions
Coffee Table (D)120cm (H)50cm
Via (http://duffylondon.com/product/tables/round-red-balloon-table-2015-edition/)