I'm Martin Leipziger an independent, self-taught painter from Halle/Saale, Germany,
where I was born in 1986. I work with a wide selection of natural media and found pigments; by experimenting with the nuances of their behaviour I convert them into sociocritical illustrative works. My inspiration comes from my life as a traveller, and the many characters, cultures, and lifestyles I encounter therein. I had exhibited in Dresden in 2009, in Berlin in 2012, in Melbourne 2015. I'm currently living and working as a street artist in Melbourne where I illustrate with coffee, tea and ink.
Short statement about myself and my goals:
I enjoy producing paintings and drawings on various surfaces with mainly natural materials. It gives me the chance to put my thoughts, direct knowledge, and travel experience into detailed illustrations. My artwork has evolved with my passion; it is a mirror for our current society and the environment in which we live. My illustrations aim to motivate and inspire people to develop more thoughtfulness and awareness about their environment. The unusual techniques with coffee and tea, which produce wonderful and harmonious colors, draw more attention to my paintings and their meanings. The goal is never to tell people how to look at things, merely to encourage them to be more mindful. I hope for my work to gain international recognition in order to reach more people, to share with them the challenges and difficulties in our society, as well as our planet's great natural beauty.
When I started this painting in 2013, I used my experience from 5weeks working on a commercial fishing boat in the northwest from Australia. We let down two giant nets to drag along the bottom of the ocean for hours. Each net could carry more than a ton of animals. By the end of these five weeks of fishing, we had 11 tones of prawns and killed around 44 tones of bycatch.
The colors are tea in the outside and coffee in the inside of the whale. My intention is to show that when we take out so many other species from the ocean, eventually there will be no whales left too.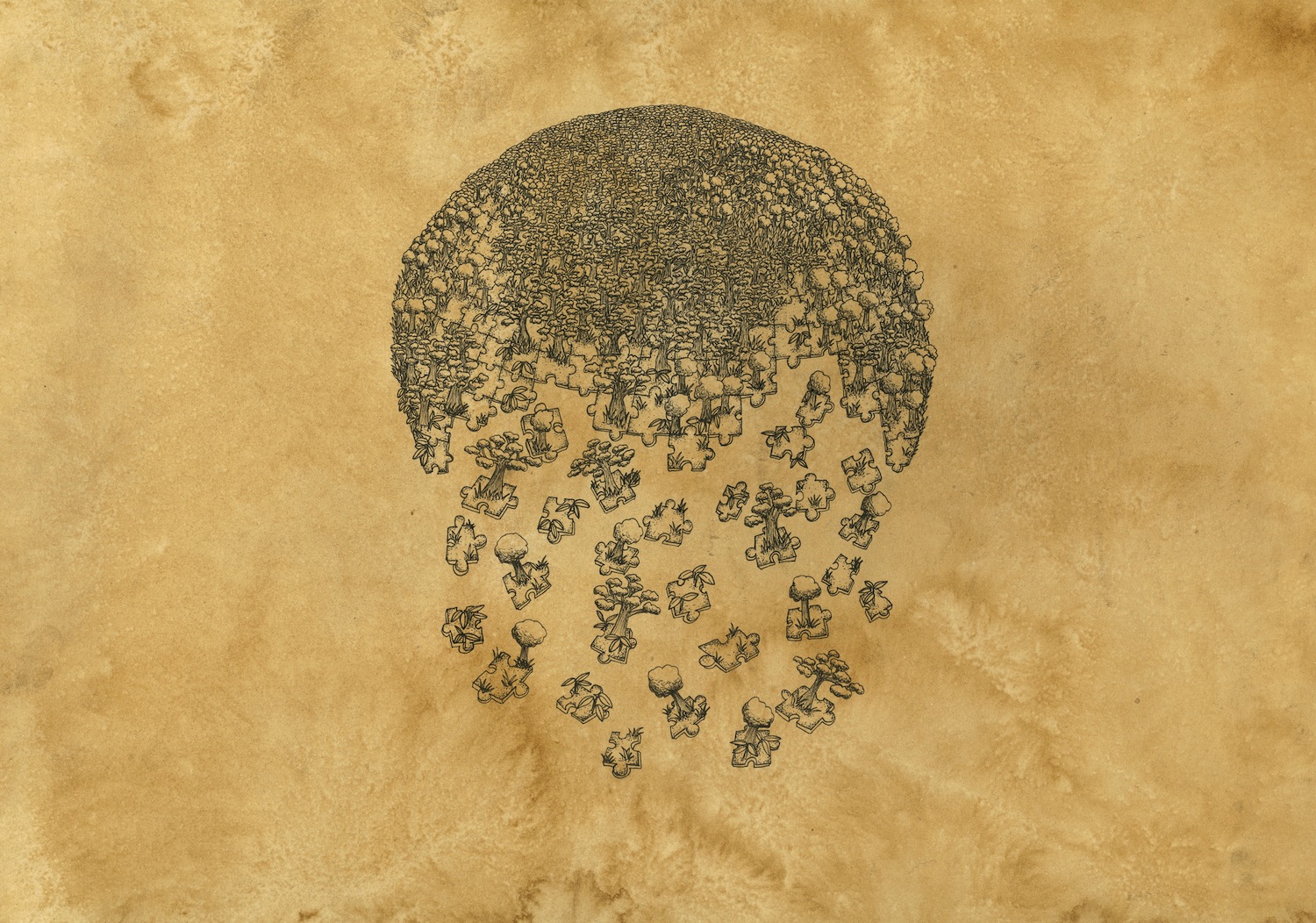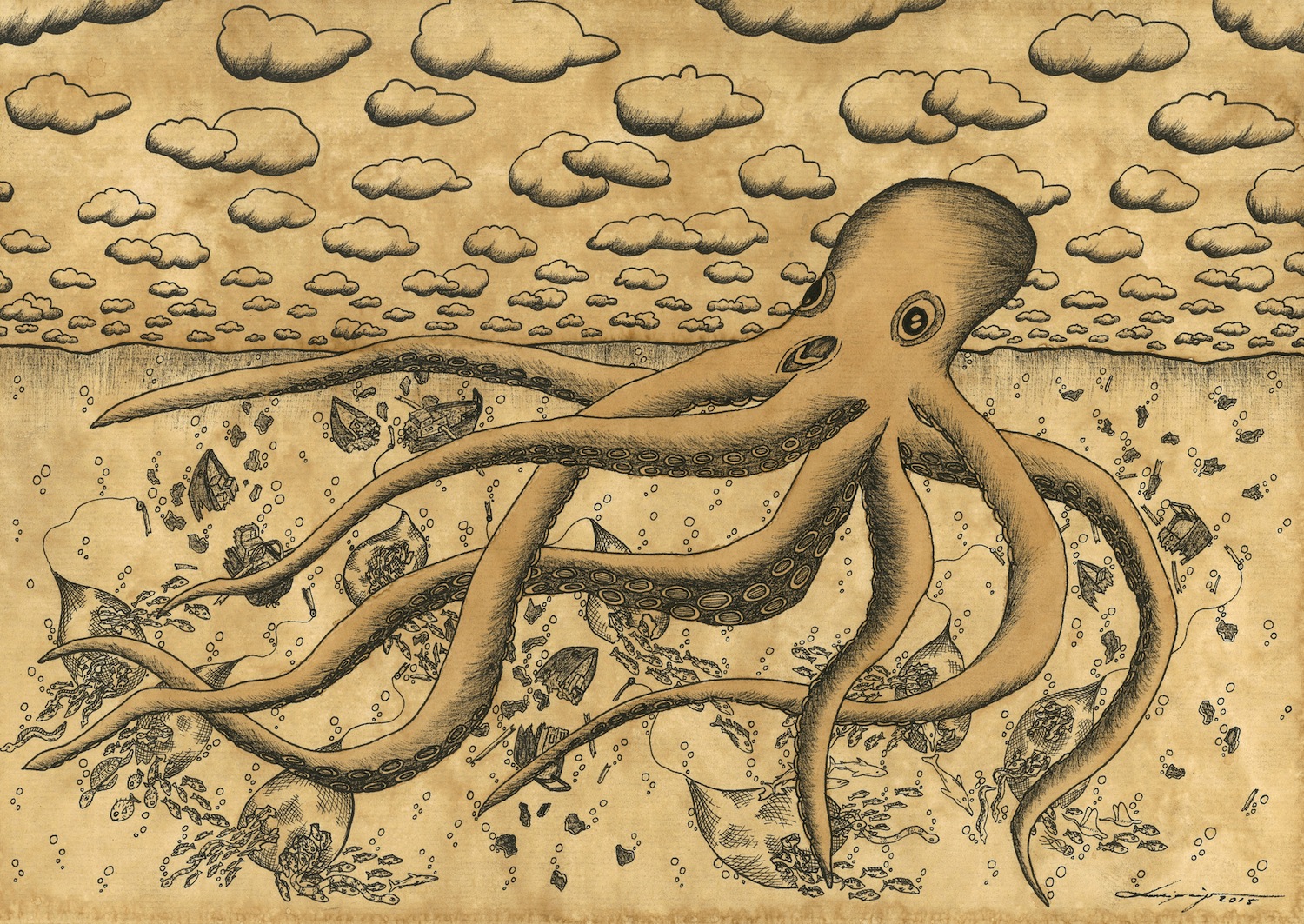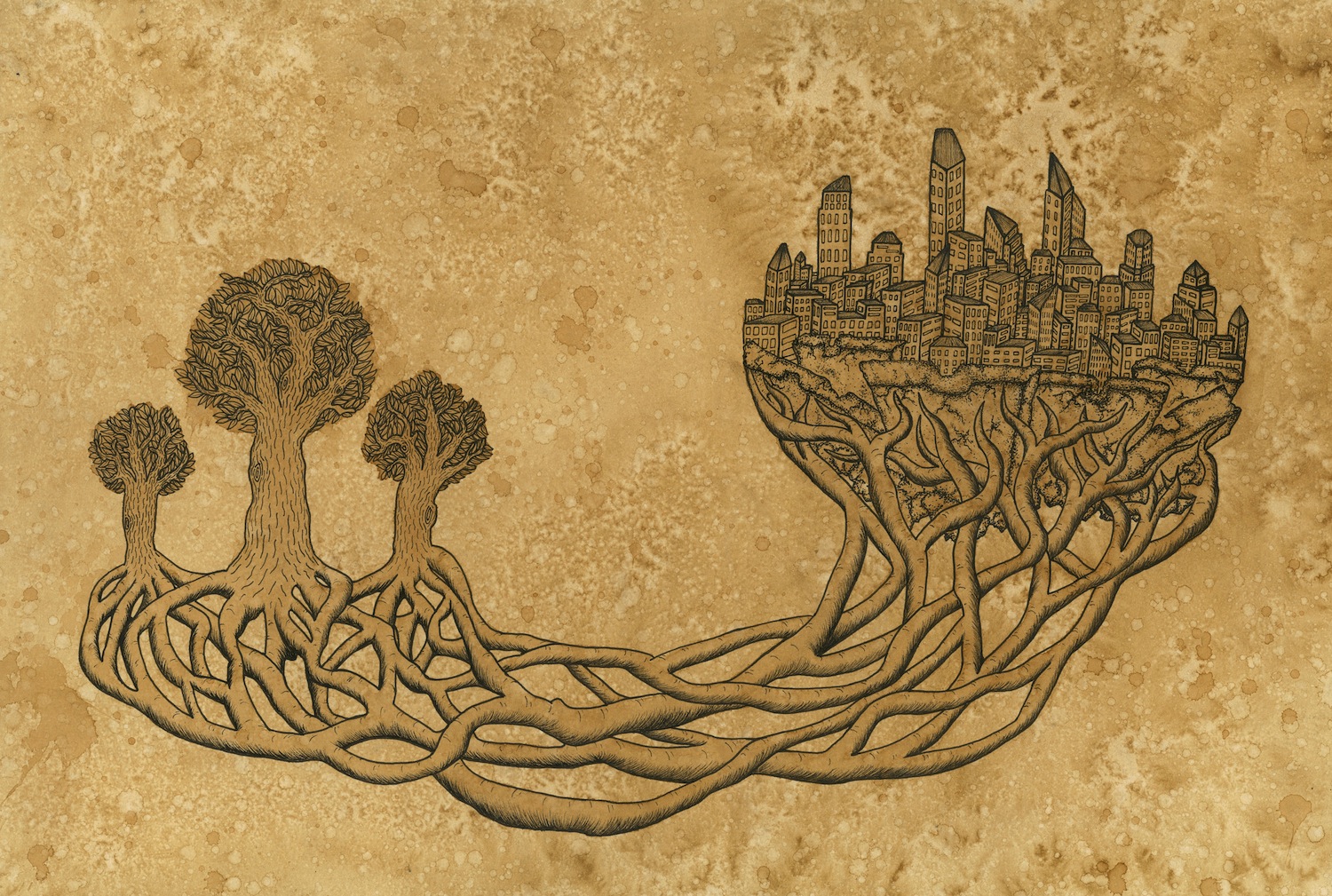 http://www.martinleipziger.de/?cat=2